Hessel Collection: Catalogue Raisonné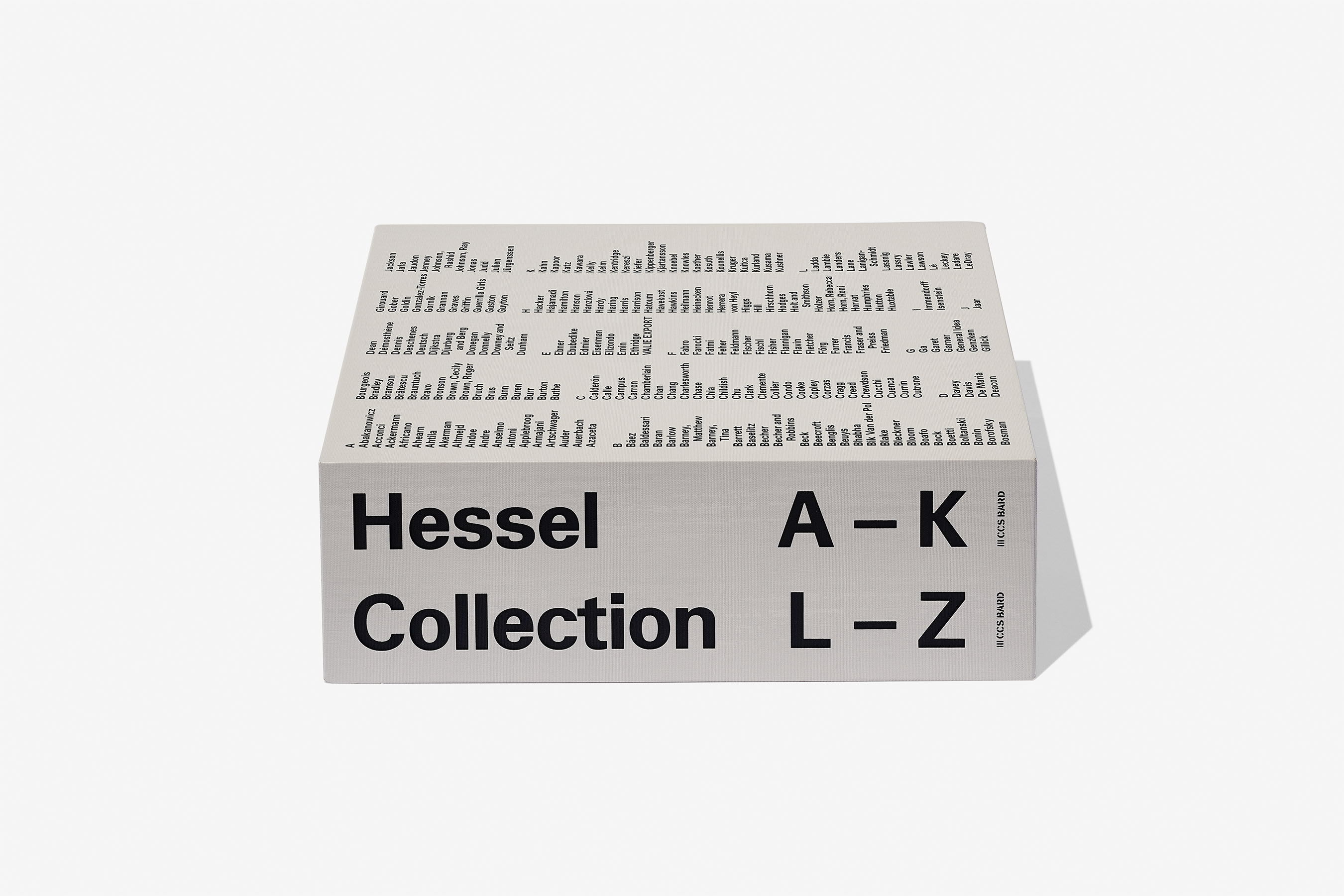 Hessel Collection: Volumes I & II of the Marieluise Hessel Collection. Ed. Tom Eccles and Amy Zion. Published by CCS Bard 2021. Photo: Prudence Cuming, courtesy of Zak Group


This two-volume catalogue raisonné illustrates the works in the Marieluise Hessel Collection at the Center for Curatorial Studies (CCS) at Bard College. Volume I includes a forword by Richard Armstrong, a conversation with Hessel, a new essay by Liam Gillick. Volume II includes selections from the school's Archives and Special Collections, with an introduction by Ann E. Butler. Both volumes include select object texts written by CCS alumni. The book was published to celebrate the 30th anniversary of the founding of the graduate program. I co-edited these volumes with Tom Eccles in consultation with Marcia Acita and Ann E. Butler and worked in collaboration with Zak Group.